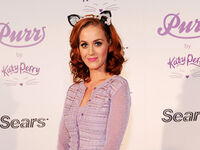 Some of you might already know from my last blog post that Katy Perry will be hosting SNL this Saturday. A hot new promo has been released which gives us all a taste of what to expect with Katy Perry.
Surprising to a lot of us is the fact that in this promo, Katy Perry is sporting short blonde hair and...is that cat pajamas?
So, do you think you'll be tuning in to see more Katy Perry? Comment below and tell us what you think!
Source: Tvline.com
Ad blocker interference detected!
Wikia is a free-to-use site that makes money from advertising. We have a modified experience for viewers using ad blockers

Wikia is not accessible if you've made further modifications. Remove the custom ad blocker rule(s) and the page will load as expected.