"Unconditionally" is a song written by Katy Perry for her fourth studio album, Prism. Perry stated that the song is her favorite off of the record.[1] The song was released as the second single off of Prism on October 16, 2013. It became available for online streaming the next day and was released digitally on October 22, 2013. The song has been described as a "powerful ballad with woodblock percussion and a throbbing bass".[2] Perry herself described the song as a song about unconditional love that could come in all forms, including those from relationships, from parent-to-child, and from sibling-to-sibling.
Background and recording
In November 2013, Katy Perry told MTV "I love this song because not only can it be a romantic, intimate song, but it can be about the type of love that a mother has when she sees her first child, or best friends or partners..... It's a transcendent love, it's not just relationship status." She mentioned that the song was influenced by the love shared among the people she worked with while working with UNICEF in Madagascar during April 2013, stating "I was kind of inspired by the love that I saw..... we'd go in these cruisers up the mountain for two or three hours, to the middle of nowhere, to check out these schools that they'd built." and "I went to the top of this mountain, I saw all these children, and the love that they had towards each other". She noted "It was this unconditional love between all of them. It was that kind of pure love that's unaffected by the trends of the world."[3]
The song was written by Perry, along with Dr. Luke, Max Martin, and Cirkut. According to her interview with GQ Magazine, the song was written during one of the times she and John Mayor had broken up.[4] Production of the song was handled by the later three. It was recorded at MXM Studios in Stockholm, Sweden and Conway Recording Studios in Hollywood, California, with Perry handling the song's vocal production. Engineering was carried out by Peter Carlsson, Clint Gibbs, Sam Holland, and Michael Ilbert in March 2013 at Luke's In The Boo in Malibu, California and Secret Garden Studios in Montecito, California. Carlsson, Gibbs, Holland, and Ilbert were assisted by Eric Eylands, Rachael Findlen, Justin Fox, ANC Cory Bice. It was mixed by Serban Ghenea at MixStar Studios in Virginia Beach, Virginia, while John Hanes engineered the song for mix. All instrumentation and programming was handled by Dr. Luke, Max Martin, and Cirkut.
Live performances
On October 22, 2013, Katy first performed "Unconditionally" along with her other Prism tracks at the iHeartRadio festival. The next day, she performed these tracks along with Bonnie McKee, Sara Bareillies, Ellie Goulding, and duo Tegan & Sara for the "We Can Survive" charity concert at the Hollywood Bowl in Los Angeles. She also performed "Roar" and "Unconditionally" at the Australian version of the X Factor on October 28, 2013. On November 10, 2013, she performed the song at the 2013 MTV EMA's along with Will Ferrell. She opened the American Music Awards of 2013 on November 24, 2013 with a Geisha-inspired performance of "Unconditionally", which attracted controversy and accusations of cultural appropriation and racism. Katy's friend Lady Gaga defended the performance, saying "I think people are generally too sensitive and they should just leave her be."
Reception
James Shotwell from Under the Gun Review reacted positively to the song, stating "Perry is making it incredibly hard to care about any upcoming pop release other than her own". Shotwell stated that "Unconditionally" was his favorite song released from Prism so far and that he was excited to hear the rest of the album. Shotwell also told readers that the song was "required listening".[5] Jeff Benjamin from Fuse felt that while Perry did not show "Diva-esque vocals", he noted that she looked "keen to prove her pipes" in the song. Muumuse praised its melody and expressed eagerness for the iTunes release. Carson Daly from AMP Radio stated, "I love it. I think that's Katy Perry at her best." and that "There's a sense of urgency to it... It sounds timeless."
Lyrics
Oh no, did I get too close?
Oh, did I almost see
What's really on the inside?
All your insecurities
All the dirty laundry
Never made me blink one time

Unconditional, unconditionally
I will love you unconditionally
There is no fear now
Let go and just be free
I will love you unconditionally

Come just as you are to me
Don't need apologies
Know that you are all worthy
I'll take your bad days with your good
Walk through the storm I would
I do it all because I love you
I love you

Unconditional, unconditionally
I will love you unconditionally
There is no fear now
Let go and just be free
I will love you unconditionally

So open up your heart and just let it begin
Open up your heart and just let it begin
Open up your heart and just let it begin
Open up your heart

Acceptance is the key to be
To be truly free
Will you do the same for me?

Unconditional, unconditionally
I will love you unconditionally
And there is no fear now
Let go and just be free
Cause I will love you unconditionally (oh yeah)

I will love you (unconditionally)
I will love you
I will love you unconditionally
Music video
Two days after the song's debut, a black-and-white lyric video was released onto VEVO and YouTube. The video features actress Janell Shirtcliff and androgynous model Erika Linder expressing their unconditional same-sex love; it was directed by Aya Tanimura.
The song's official music video was filmed in October 2013 in London. The video was partly inspired by the 1988 film, Dangerous Liaisons. A preview for the music video was released on November 14, 2013. The full video premiered on MTV on November 19, 2013 and was directed by Brent Bonacorso and produced by Thom Fennessey, Danny Lockwood, and Jess Bell.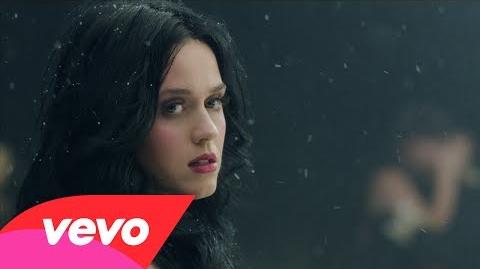 References