Katy has done some hair color looks over the years like blue,pink,green,purple.
Katy chomped her hair into a pixie cut.She also dyed her hair blonde and it was a goodbye to black.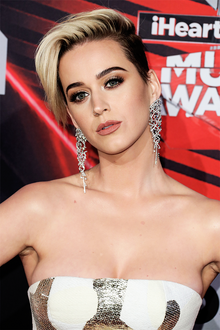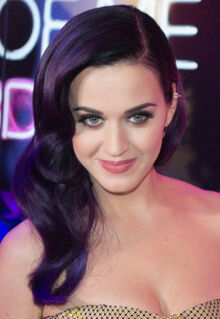 Katy firstly,dyed her hair blonde and snipped some hair off.
Katy, then chopped it off in the beginning of March 2017.
Katy with long black 28 year old hair.
Ad blocker interference detected!
Wikia is a free-to-use site that makes money from advertising. We have a modified experience for viewers using ad blockers

Wikia is not accessible if you've made further modifications. Remove the custom ad blocker rule(s) and the page will load as expected.