On July 7, 2010, Katy Perry uploaded a video called "Katy Perry - Ask Katy". It's a video asking fans to ask her any questions they want to know about her, using the YouTube Moderator. People then vote on the best questions on her
official youtube page
and those are the ones that will be answered on YouTube. The deadline for the questions was July 18, 2010. The YouTube interview made its premiere on July 28, 2010 and Perry was asked over 200,000 questions. The interviewer was YouTube-celebratory, LisaNova. The video has reached over a million views.
Videos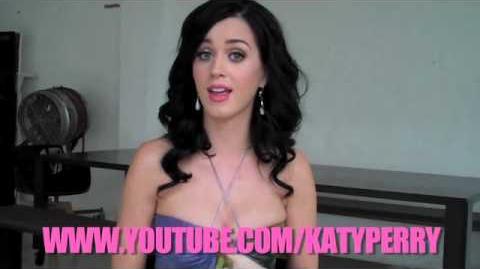 Ad blocker interference detected!
Wikia is a free-to-use site that makes money from advertising. We have a modified experience for viewers using ad blockers

Wikia is not accessible if you've made further modifications. Remove the custom ad blocker rule(s) and the page will load as expected.